So Iíve been feeling ill most of this week. Actually, scratch thatÖ Iíve been on fucking deathís door with one hand on the doorbell and the other clutching a large bottle of Vicks flu remedy. That probably sounds a little overdramatic but, hell, thatís what it feels like and Iím entitled to a little misery. Cool story.
But whatís made it all worse is the
Ministry of Sound Halloween Special
that Iíve been looking forward to for months, bringing the talents of the U.Sís
Porter Robinson
to London (for only the second time!) and pairing him with homegrown hero and Progressive House / Drum n Bass prodigy
Mat Zo
.
An amazing night awaits me on Saturday and I need to get on form, so Iíve somehow ended up at the melodic end of House music, letting the soothing rhythms and energising drums exorcize the blocked-up nose and foggy headache that stand in my way.
And you know what? It fucking workingÖ. Iím already feeling better and with just a few of these classic House tunes you too can shake away those Autumn blues and get into the dancing spirit, just take 2 with food and consult a barman immediately!
Watch// Daft Punk - Face to Face
Who can resist this little slice of sunny, Golden-Age
Daft Punk
? I bet itís impossible to even think about being depressed when youíre listening to
'Face To Face'
, my favourite from the genre-defining
Discovery
. That melody! Those drums! The twisted vocal samples! It sounds like nothing else but works oh-so well and, as the jewel in the crown of the French House scene, banishes any ill feelings the moment you hit Ďplayí.
Grew up in the 80ís? Played
GTA Vice City
? Youíll remember this theme song from one of the most beloved 80ís TV shows,
Miami Vice
Ö
Watch// Jan Hammer - Crockett's Theme

Jan Hammer
's
'Crockettís Theme'
will be instantly recognisable and bring back fond memories of plowing through a crowd of pedestrians with the cops on your tail (possibly exclusive to GTA players).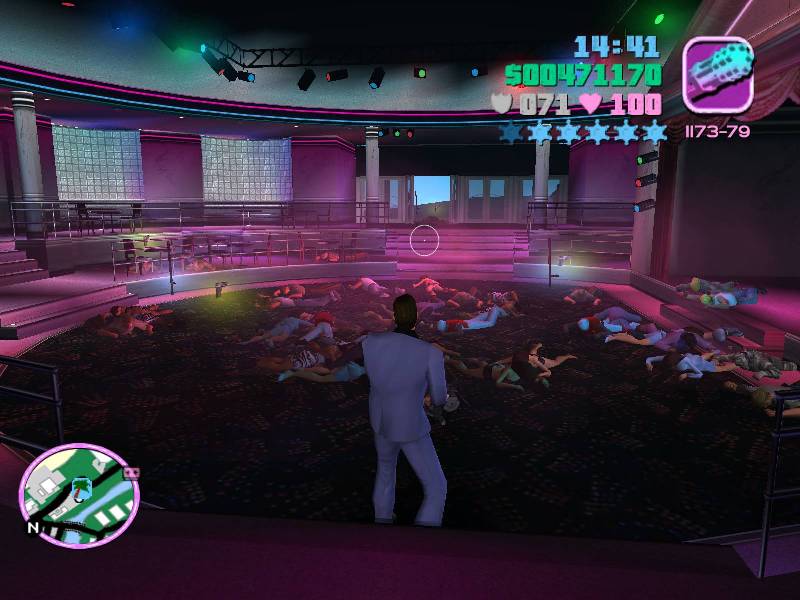 How relaxing...
This brings us to
Michael Cassette
, the mysterious alter ego of Finnish producers
Komytea
. His 80ís-obsessed album
Temporality
bleeds 808 kick drums, Roland synthesisers and other staples from 80ís production, making them relevant and just, well, awesome. Check it out...
Watch// Michael Cassette - Crockett's Theme (Tom Middleton Cosmos Mix)
This
Tom Middleton
remix adds a neat percussion rhythm over
Cassette
/
Hammer
ís song but the fantastic, authentic production is immediately obvious. House covers can sometimes sound awful, a 4-by-4 beat pasted over a melody, but in the case of
'Crockettís Theme'
, bring out the best in
Hammer
's composition. Working up to a glorious finale, this is one irresistible slice of dance music.
So there it is - my patented, unresearched formula for getting rid of sickness and getting you out on the dancefloor instead. I'll be expecting that Nobel prize shortly...
Until next time then, folks, it's been a pleasure. Thanks to Paul for letting me take over his wonderful column for a week (sorry it's all about House Paul)...