Minneapolis continues its golden run of producing quality talent with the first project to arrive out the Gayngs collective, the super slick electronic pop-soul outfit
Poliça
. Fronted by ice cool vocalist Channy Leanagh who sang with Gayngs, produced by Ryan Olson and featuring Mike Noyce from Bon Iver, it's a who's who of the current Twin Cities scene.
After collaborating in the studio and live with Gayngs in 2010, it became apparent that Channy and Ryan should form a group of their own. "
As touring progressed and Channy got more comfortable with the band and singing the songs, she would reinvent the parts she was doing in brilliant ways. It made me want to see where else she could go"
explains Olson. Ryan's pop sensibilities and electronic adventurism would prove to be the perfect vehicle for Channy's recent growth and evolution as a vocalist and dynamic experimentalist. In June 2011, they began writing together what would become
Poliça
's debut album, Give You The Ghost.
The result is 11 perfectly formed auto-tuned songs that re-shape the intersection of pop and digitised R&B. And for all
Poliça
's synthetic manipulation, Channy's soft vocals and Ryan's electronic soundscapes reveal a tender heart beneath, pulsating with life and raw emotion. Give You The Ghost opens with the attention grabbing sonic of first track
'Amongster'
, the two drummers immediately coming into full effect as it builds to a heady mass of beats, bass and Channy's wandering vocals. 'Violent Games' continues the heavy on the drums theme, with duelling beats that intensify to machine gun-like levels, led by Channy's urgent and cyclical vocals "Tremble at the taste of / Tremble at the taste of / Tremble at the taste of in his hands".
POLICA - Amongster (Official Music Video)
Born out of the break-up of a recent relationship, the majority of Give You The Ghost reflects the difficulty of facing up to your mistakes and making peace with them; an exorcism via exciting new musical possibilities.
"The recurring theme of this record is 'what in the hell just happened and who in the hell am I anyways'"
says Channy. This redemptive mood is key for the track '
Dark Star
', released online late last year amidst a viral whirlwind. Backed by smooth brass breakdowns throughout and mid-tempo loping rhythms, it's typical of
Poliça
's often meditative content fused with the addictive refrain "Ain't a man who can pull me down from my Dark Star".
First sashaying single proper
'Lay Your Cards Out'
and the dreamy
'Wandering Star'
both feature Mike Noyce of Bon Iver on vocals and are equally as deliciously funk laden as they are hypnotic, with more ratatat drums from Ben Ivascu and Drew Christopherson, propelling the lush arrangements and slinky bass, provided by Chris Bierden
.
POLICA - Lay Your Cards Out (Official Music Video)
The name
Poliça
refers to the word 'policy', meaning a definite course of action adopted for the sake of expediency, suggesting they were formed out of necessity. Which is exactly how this album feels and sounds; urgent, original and genre defying, Poliça are absolutely essential in 2012.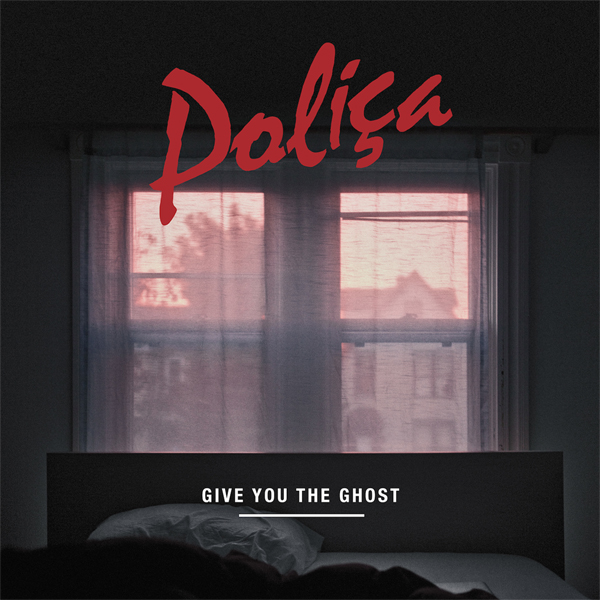 Track Listing
1. Amongster
2. I See My Mother
3. Violent Games
4. Dark Star
5. Form
6. The Maker
7. Lay Your Cards Out (feat. Mike Noyce)
8. Fist, Teeth, Money
9. Happy Be Fine
10. Wandering Star (feat. Mike Noyce)
11. Leading to Death
Tour Dates
2/22 - Phoenix, AZ - The Rhythm Room

2/24 - Mohawk (outdoor) - Austin, TX

2/25 - Houston, TX - Fitzgerald's
2/26 - Little Rock, AR - Stickyz
2/27 - St. Louis, MO - The Old Rock House
2/28 - Iowa City, IA - Gabes
2/29 - Chicago, IL - Lincoln Hall
3/19 - The Basement - Nashville, TN

3/20 - Drunken Unicorn - Atlanta, GA

3/21 - Caledonia Lounge - Athens, GA

3/22 - Local 506 - Chapel Hill, NC

3/23 - The Red Palace - Washington, D.C.

3/24 - Kung Fu Necktie - Philadelphia, PA

3/26 - Outter Space - Hamden, CT 

3/27 - Prefix Presents: The Rock Shop- Brooklyn, NY

3/28 - Mercury Lounge - New York, NY

3/29 - Great Scott - Allston, MA

3/30 - The Met - Pauwcket, RI
3/31 - Iron Horse - Northampton, MA
4/01 - Brooklyn Bowl - New York, NY
5/25 - Sasquatch Festival 
- Gorge, WA
With a sold out record release party at First Avenue in their hometown of Minneapolis and another at Bunk Bar in Portland,
Poliça
have now added more dates to their US run, including a third show in NYC. They will also be playing a handful of shows at SXSW and have just announced they will be playing Sasquatch Music Festival in May. More details to come!