The Velvet Underground
began life in 1965 much like any other up-and-coming band begins: Coming together over shared interests that would grow into musical partnerships. Like other fledgling bands,
The Velvets
had their period of trying out different names until they found the perfect fit (lifting theirs from the title of a pulp paperback.)
They also experienced shifts in membership before settling on the line-up that's oft referred to as their "classic" line-up. Their sound went through a transitional phase as well, growing from a more gentle and relaxed approach to the more dissonant, experimental approach that would dominate their first two albums. This of course, was all before their name crossed the soon-to-be influential lips of
David Bowie
, and before the debut album that
Brian Eno
would quip a now famous quote about.
"The first Velvet Underground album only sold 10,000 copies, but everyone who bought it formed a band."
These formative years seemed auspicious enough; the band earned a reputation as a promising ensemble and were able to secure a paid residency at
Café Bizarre
in
Greenwich Village
. Promising with the exception of one major factor:
The Velvet Underground
were simply
too
weird for mainstream acceptance. Back in the mid 60's, popular music was enamored with the
British Invasion
;
Beatlemania
was in full swing and
Bob Dylan
was championing the folk revival.
What later became known as garage rock was seeping through popular music's otherwise genteel foundation and its practitioners even had some radio hits (often regional.) But with those few exceptions, bands with a more experimental bent had little chance of staying power, let along swaying popular taste; so a band whose members wrote about topics such as death, drug abuse and sado-masochism and covered it all in droning guitars, feedback, screeching violas and primal percussion were clearly out of place.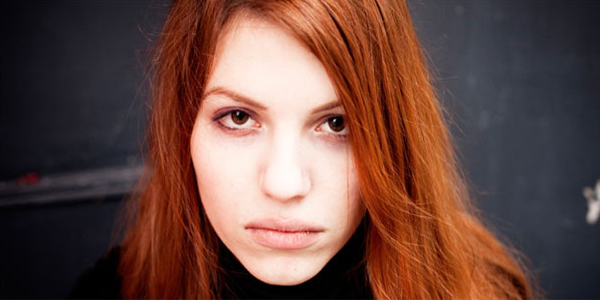 Consequently,
Café Bizarre
pulled the plug on
The Velvet Underground
before they fulfilled their commitment, due to their refusal to remove elongated jams of '
The Black Angel's Death Song
' from their sets. Pop artist
Andy Warhol
happened to witness this performance and approached the band with an offer to manage them. Their good fortune came with a price however, as
Warhol
insisted the band augment their line-up with German model and actress
Christa Päffgen
(
Nico
) as a chanteuse. The five foot, ten inches tall, porcelain skinned
Nico
provided vocals for three songs on the band's debut: '
Femme Fatale
', '
All Tomorrow's Parties
' and '
I'll Be Your Mirror
' all of which are regarded as some of the band's early classics today.
Despite firing
Warhol
and
Nico
after the album's release,
Lou Reed
and
John Cale
remained on friendly terms with both, assisting
Nico
in writing and recording some of her most influential works, all of which were released in the 70's. That influence reached a number of artists who would go on to be influential in their own right such as:
Siouxsie and the Banshees
,
Bauhaus
,
Patti Smith
,
Morrissey,
and
Björk
.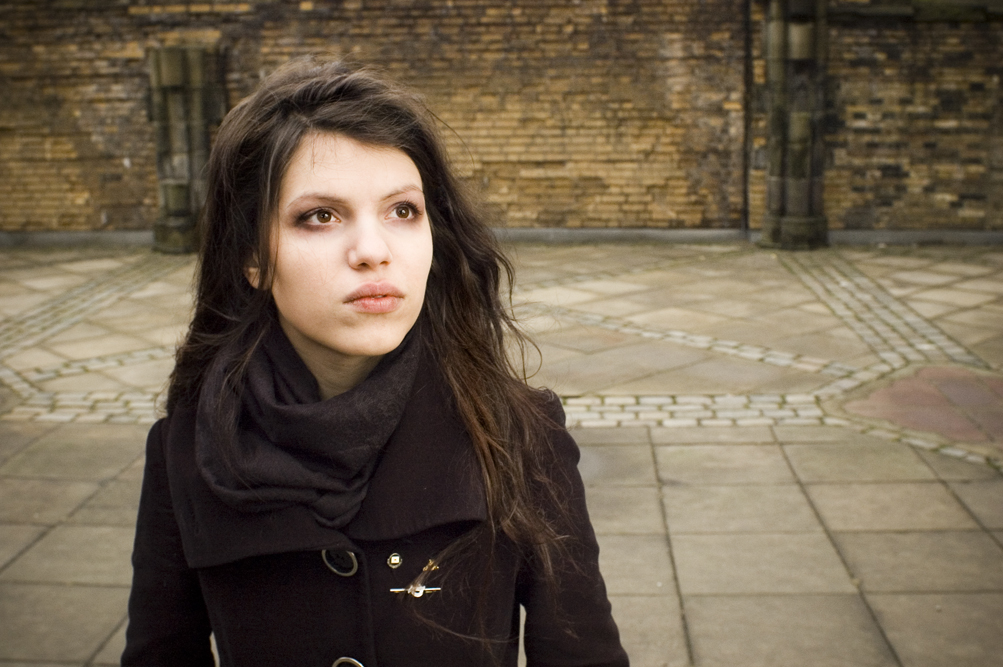 With the exception of a few other modern day icons, it's clear that 22 year old
Austrian
native
Anja Plaschg
, under the moniker,
Soap&Skin
, is heavily influenced by
Nico
above all; so much so that she actually sounds like her to an almost startling degree. Before I did my research and discovered that
Plaschg
had portrayed
Nico
in a stage play and recorded one of her songs for her debut EP, the connection was clearly there in her vocals. Musically, she combines neo-classically tinged piano with glitchy, late 90's electronica: her music packs a few decades worth into a single song and at times the end result can claustrophobic and explosive at once.
Her range too stretches out further than
Nico
's, whose unique vocal approach could best be summed up as the equivalent of frozen slabs of marble covered in frost and nestled beside a frozen body of water. Her limited range rendered her attempts at conveying emotions as clinical or even sterile at times, but
Plaschg
's wider range allows her a greater command of emotions and she has no trouble dragging even the most uncomfortable or painful ones to the surface and splaying them across her piano like the carcass of a dead animal. There's some degree of truth to that exaggeration, especially after reading the back-story for
Narrow
, a mini-album following up her 2009 debut
Lovetune for Vacuum
. On that album, she explored the topic of beauty-in-ugliness, and while some of the songs could be unhinging to varying degrees, none of it compares to the personal despair that informed the cycle of songs on this mini album
.

Watch // 'Voyage Voyage'


Plaschg
's father died in 2009 when she was just 19 (the same year her debut was released,) and all of the grief, despair and anger that came with it was poured into these 8 songs. The tone is naturally sombre, with a great deal of her more experimental bent pushed back in favor of bringing her piano and vocals to the forefront. There's still beauty to be found in the music, but you're going to have to dig for it, much in the same way some of us dig to pull a smile in the midst of something as heavy as losing a loved one.
One of the many stages of grief involves anger, and on '
Deathmental
,'
Plaschg
sounds as if she's lashing out, particularly in the music, which retains the experimental bent of her prior release: the beat is nearly buried beneath violent flashes of synthesizers and effects but it's there; pummeling much in the same way a person pounds their fists against a bed or a wall when they're overcome with grief and anger.
Plaschg
's vocals are both eerie and calm as she delivers oblique lines like
"Life lays in your heart like in a coffin/Stop faking suffering like a child/Bonds of silk and vows of lead weight in rotten milk - this was your feast plate."
In contrast, '
Lost
' sounds like a resignation, the moment after every drop of emotion has been wrung out of the heart and body. It's a gentle song consisting of little more than
Plaschg
's piano and her vocals as she confesses
"Sitting, staring, watching all you leave behind this/ There is nothing which has so much more to give/ I really lost you."
As to whether that sentiment is directly tied in with the loss of her father or not is not entirely clear but regardless, it's heartbreaking.
Plaschg
's experimental tendencies surface again on'
Boat Turns Towards The Port
', which samples what sounds like the gears of an old cash register or machine and pits it against an equally machine-like beat which plods along at the pace of a funeral procession. A piano gracefully sings beneath the detached warmth of a bass and synthesizer all of which reaches soaring heights with
Plaschg
's wordless chorus, which conveys a sense of heartbreak and despair better than any combination of carefully placed words. It's the kind of song that's likely meant to convey a new beginning, a new direction and the realization of such as one is taking comfort in sifting through familiar memories: Change doesn't always come easy.
Inarguably, the biggest highlight on
Narrow
comes from
Plaschg
's cover of the 1986 synthpop single '
Voyage Voyage
', which was originally recorded by
French
singer
Desireless
. Here, it's given a completely different reading: the programmed beat and synthesizers are stripped away, replaced by a mournful string section and
Plaschg
's haunted vocals and bellowing pianos. It's one of those moments where comparison to the original doesn't do it justice: this is in a class all by itself.
Both '
Voyage Voyage
' and opener '
Vater
' are sung in
Plaschg
's native tongue and what's particularly nice about that is the fact she's able to command her emotions in such a way that you don't necessarily need to bother with translation to get the gist of what she's trying to convey. Despite being a mini-album,
Narrow
conveys a great deal of emotion in a small space and displays
Plaschg
's growth as an artist. It's a fitting tribute to a departed loved one.
Narrow is out now
Worth Listening To...
Voyage Voyage
Lost
Boat Turns Towards The Port
Vater