Right, don't get my wrong I know I'm nearing the big three-oh but I still know how to rave it up with the best of them, when I want to! The fact is, with the way "dance" music is right now, or what is deemed as dance music these days, I actually don't want to!
This sweep of generic electronica that is being thrust at us is boring. It's soulless and it fails to move me, or take me away to another place where I can dance and be free! Instead it leaves me feeling cold and wanting to stay in and put on some classic rave tunes and dance around my flat like I used to, and this double offering from
Two Fingers
doesn't warm me up.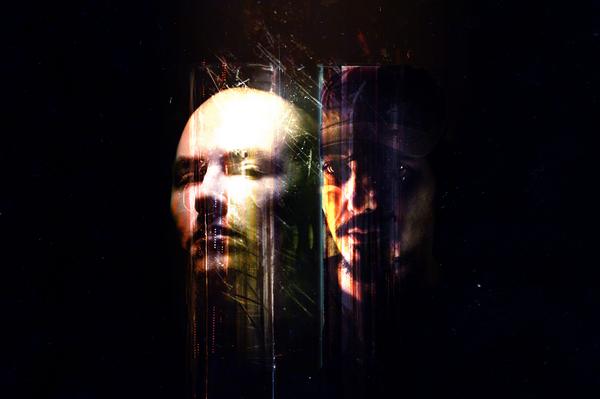 For those not in the know Two Fingers is a side project of
Amon Tobin
and
Joe "Doubleclick" Chapman,
who met and bonded over their love of music that stepped away from the boundaries of electronica. Ironic really, as that's exactly what I feel they haven't done with both '
Sweden'
and '
Razorback'
.
LISTEN // Two Fingers - Sweden
Yes there's some serious rolling bass here, and some interesting and intricate sounds going on throughout both tracks. I'm not doubting
Two Fingers
ability as musicians / producers in any way but, what I do feel is that '
Sweden'
and '
Razorback'
offer nothing different right now, and that for me is not
Amon Tobin
and what I'm used to, as he is usually offering up freshness to those striving to hear something different.
That's what set
Amon Tobin
apart from the rest in the first place! He was always pushing boundaries before most had even spied them, fusing jazz and hip-hop with jungle and drum and bass, throwing in some swing and samba for good measure. There was life and energy and it made you want to dance. What
Two Fingers
have produced doesn't make me want to dance. I'm sure if I was in a club, off my tits, I'd dance, other than that I just think it lacks any soul and yes, that is still something I look for in this kind of music. I want to be grabbed and sadly I wasn't. It's good, but nothing groundbreakingly special...not like I was expecting when it popped into my inbox!
Whilst I think it's incredible that
Amon Tobin
can play sell-out shows of his
Isam
tour (and if you caught one of them, you were seriously lucky - a sonic and visual feast to say the least) or that the likes of
Hospital Records
can have their albums and artists hit number one in the download charts, I'm personally starting to get bored. Too much of it is sounding the same, too much of it is catered at the MDMA taking, Hollister wearing chav market that have no clue about the history of dance and electronica music, and we all know that there is a great history lesson right there.
So for now, I'll put down my glowsticks and leave this one to the kids!